Executive Summary
Welcome to the UWGH Data Collaboration Newsletter. This newsletter features updates from our most recent Governing Body meetings, progress on new features that are being added to the Integrated Client Journey (ICJ) Tech Tool, a data safety moment, and recap from the ICJ Launch.
---
Table of Contents
---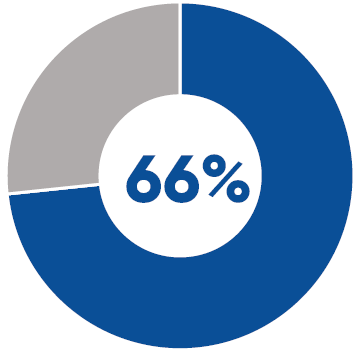 Since the beginning of the ICJ soft launch in September 2022 to April 18, 2023, 66% of individuals referred to navigation are ready for the journey!
---
Join us in welcoming the Houston Food Bank to the ICJ Data Collaboration Governing Body. We are excited to have their support and contributions toward the ICJ Data Collaboration as we help neighbors struggling to make ends meet, land on their feet and stay there!
---
Recap from March and April's Governing Body Meeting
The ICJ Governing Body met virtually in March and via email in April to continue its work as the main decision-making mechanism for the ICJ Data Collaboration.
At March's meeting, the Governing Body voted to approve revisions to the data governance charter. As a living document, the data governance charter is updated as the work progresses to reflect agreed upon changes to the Data Governance Framework and the ICJ data collaboration as they occur. The meeting included progress updates on two workgroups (research and ClientTrack data integration) and an upcoming workgroup (End User Agreement) that will begin in April. PCIC provided an update on the build out of the ICJ Tech Tool include progress on critical features such as public pre-enrollment portal set to "go live" on April 19th for funded partners; assignment logic for the pre-enrollment form to the most appropriate navigation team; and upcoming user acceptance testing on the Spanish version of the ICJ Consent.
At April's email as meeting, the Governing Body was notified that Houston Food Bank joined the Governing Body, provided progress updates on the workgroups (research, ClientTrack data integration and End User Agreement), ICJ tech tool progress, and shared the revised governing body meeting schedule for 2023.
The next Governing Body meeting is May 17, 2023.
---
Under the Data Safety Moment, UWGH will highlight cybersecurity, privacy, or data security related topics to support the safe and secure use of the ICJ Tech Tool.
Do not leave your computer unattended while using the ICJ Tech Tool. If you are logged into the ICJ Tech Tool and have to leave your work area, be sure to log off or turn off your computer before leaving. When working in a space where others might be able to view your computer screen make sure your screen is set up in a way that wouldn't accidentally let non-authorized users view information within the ICJ Tech Tool.
Questions? Please contact Elias Delgado at edelgado@unitedwayhouston.org.
Past Data-Safety Moment: Never share user IDs or passwords with others.
---
PCIC has been working on key new features and other feature enhancements. This represents incremental but critical integrations to ensure a smooth launch.
Public Pre-Enrollment — publicly available form for recommendations to Navigators in the ICJ
Referral Details Enhancements — enhancements made to the referral details page for senders and receivers to better reflect statuses, client updates, and other care management and coordination information
Enhancements to Manager Features — enhancements made to improve managers' ability to assess program progress across all participating clients for a given agency
These enhancements have been integrated based on feedback from UWGH's staff and navigators, who have conducted extensive testing on the platform. These are measures taken to ensure that the platform integrations support a streamlined user experience for ICJ partners, managers, and end users.
Stay tuned for more updates on this exciting platform!
---
Launching the Recommendation to Navigator Pre-Enrollment Link
During our first in-person Agency Partner Collaborative (APC) meeting on April 19, 2023, UWGH launched the Integrated Client Journey (ICJ) component where all funded partners can begin recommending clients to a Navigator within the ICJ. The APC focused on connecting partners to navigation teams, an overview on the vision of the ICJ, and introduced partners to the process for how to recommend someone to the ICJ. The APC included a demo of the ICJ tech tool that brings this all together.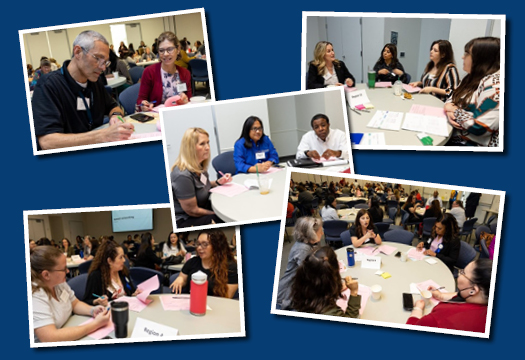 The ICJ consists of a network of more than 100 funded partners and beyond that coordinate services to support those that identify as ALICE (Asset Limited, Income Constrained, Employed) and living poverty. The vision is that these partners are working together to help individuals and families to reach financial stability creating opportunities for them to thrive and to prosper. It was a momentous occasion where funded partners were able to connect with partners across the various regions and meet the navigation teams!
---
Data Governance Onboarding Complete
At the beginning of April 1, 2022, UWGH set out to onboard all funded partners into the data governance framework. The data governance framework provides a comprehensive method for managing data and ensuring its appropriate protection and use. The ICJ data governance framework enables collaborative decision making among UWGH, participating agencies, and individuals served through the ICJ tech tool. It helps to ensure the data needed to fuel the tech tool and the client data resulting from its use is adequate and high quality while ensuring data providers may autonomously make decisions and retain control over their own data being contributed to the ICJ data collaboration.
As of March 15, 2023, all funded partners have completed their onboarding by signing a Commitment of Participation letter officially joining the ICJ data collaboration. We are so excited to have all our funded partners ready to work together to connect people to possibility.
Email Jessica Davison at jdavison@unitedwayhouston.org with any questions related to onboarding.
---
Want to learn more about the Integrated Client Journey and Navigators? Watch the Reality Check Episode 11 highlighting the ICJ and the role of the navigator in the community!
Check out the updates and new features to the ICJ Tech Tool here.
Please feel free to share the newsletter with any of your staff that would benefit from the content. We will use this forum every other month to keep all funded partners updated.
If you missed any of the past issues of our Data Collaboration Newsletters, please click here under ICJ Data Collaboration section to view them on our website.
If you are interested in joining United Way of Greater Houston's Partner Microsoft Team's Channel, or would like to share with us any links to interesting things happening in the Houston area and beyond related to data sharing, feel free to contact us using the button below.
---