Executive Summary
Welcome to the UWGH Data Collaboration Newsletter. This newsletter features updates milestone moments to celebrate the 1-year anniversary to the launch of the Integrated Client Journey Technology Tool (ICJ Tech Tool)!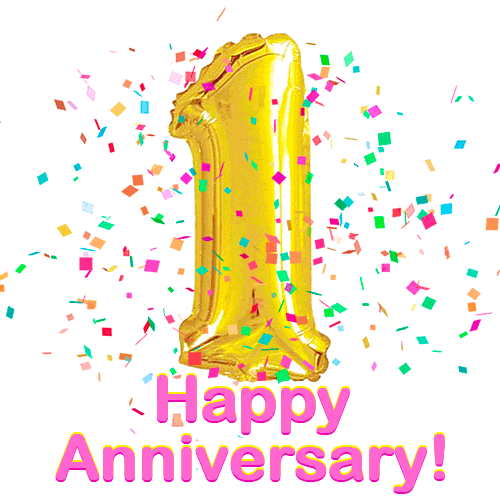 ---
Table of Contents
---
As we approach spooky season during the month of October, we are near to wrapping up one full year of the ICJ Tech Tool being live! The ICJ Tech Tool went live October 31st, 2022 (Yes, Halloween 👻) and over 1,400 individuals have been recommended to the Navigation network of the ICJ across the Greater Houston area with 58% of individuals ready for a long-term journey. With help from our vast referral receiver network of funded partners, navigators have made over 1,100 referrals within the ICJ Tech Tool to connect clients with the resources they need to start their path towards financial stability.
Over the last year, we've hosted over 20 trainings on the ICJ Tech Tool for the navigation teams, referral receivers including admin and supervisors. We have over 340 nonprofit staff representing 93 funded partners actively using the ICJ Tech Tool!
"The ICJ Tech Tool is super user-friendly, it actually seems easier than our own database", is how the ICJ Tech Tool was described by one of our navigation team supervisors. As we wrap up year 1, we are excited to see the growth of the ICJ Tech Tool and connecting even more clients to the resources they need to overcome barriers and achieve their goals.
Stay up to date with the latest trends from the ICJ and navigation network here: Integrated Client Journey & Navigation dashboard

---
Data Governance Major Milestones
Ajah is thrilled to mark the 10th edition of the Data Collaboration newsletter by celebrating significant milestones achieved in the realm of data governance within the ICJ Tech Tool!
Guiding Principles:
The journey has been guided by core principles established in collaboration with the funded partners. These principles ensure the protection of client confidentiality, empowerment of clients in their own journeys, and the fostering of a collaborative data culture across agencies. Upholding these principles has been crucial in establishing a robust ICJ Data Governance Framework.
Onboarding Milestones:
Since April 2022, there have been several notable achievements:
Over 100 funded partners onboarded between June 2022 and March 2023, forming a vibrant community dedicated to supporting our neighbors struggling to make ends meet land on their feet—and stay there.
We established the first Governing Body comprising 19 funded partners. Notably, the inclusion of the two strategic partners, the Kinder Institute of Urban Research at Rice University and the Houston Food Bank, joined the Governing Body which enriched our collaborative efforts.
---

Special thank you to the 19 funded partners that serve on the Governing Body for their time and participation!
AccessHealth, BakerRipley, Catholic Charities, Easter Seals, ECHOS, Hope Disaster Recovery, HAWC, HAAM, MAM, NAM, Tagert Hunger, The Alliance, The Council on Recovery, The Montrose Center, The Salvation Army, The Women's Resource, VOA, Welsey, and YMCA.
---
Charter Iterations & Workgroups:
Within the ICJ Data Governance framework, ongoing charter iterations play a pivotal role in refining the Data Charter, ensuring its relevance and effectiveness as the ICJ Tech Tool expands its functionality. These iterations involve introducing procedures like Interim Voting, Member & Proxy Turnover, Charter Change Management, and Suspension of Meetings, providing an inclusive platform for data stakeholders to actively engage in the decision-making process. Additionally, the establishment of workgroups allow the Governing Body to bring together subject matter experts to provide essential insights into the development of the ICJ Tech Tool and to address aspects such as data sharing protocols around vulnerable populations and usage parameters.
---
ICJ Tech Tool Major Accomplishments 
Patient Care Intervention Center (PCIC) and United Way of Greater Houston (UWGH) are proud to celebrate 1 year of the ICJ Tech Tool! Since its conception, the ICJ Tech Tool has been an ambitious and robust application built to support a comprehensive and pioneering program in ICJ. The application has been iterated on, improved, and refined continuously to ensure that the technology behind this effort is optimized for agency users and UWGH administrators who oversee the program's operation and measure outcomes. This process will continue into the future of ICJ, as the demands of the program and the number of enrolled clients increase.
Most recently, PCIC has worked on refining and enhancing features on the platform, with the aim of expanding available resources and improving outcomes tracking. These features represent significant improvements to the usability of the platform, based on the feedback of users, as detailed below:
Goals & Action Steps Linkage to Internal Referrals:
Internal referrals can now be linked to specific client goals and action steps, allowing navigators to better gauge the progress made on each client goal.
Resource Details Enhancements:
Users can now create external referrals and print/email referrals based on specific services with greater ease; additionally, the "cart" feature allows users to queue and complete multiple referral requests at a time.
These feature enhancements have been made to improve user experience, such as logic to automatically assign newly pre-enrolled clients to the optimal navigator, improvements to notifications, greater control of user management features, and more.
On the horizon, PCIC is deploying an expansive feature - a self-service report designer engine. Currently in the final stages of deployment, this feature will allow users, managers, and administrators to generate and access customized reports to gauge intervention progress and identify success and gaps in care at the individual, cohort, agency, or program level. This feature will harness the immense power that leveraging data has on shaping client outcomes. Additionally, data governance efforts are in progress to integrate consent logic to provide client's greater control over the length of their journey and how they choose to exit. We are excited to help serve a greater portion of individuals and families experiencing ALICE and living below the Federal Poverty Level, as this program expands!

---
What We Are Excited About in Year Two
Year two of the ICJ Data Collaboration is brimming with excitement! Year two will emphasize data collaboration in crucial areas to bolster the user and agency interface, including the ICJ Tech Tool data integration with funded partners, expanding agency users, updating licenses, and refining data processes and procedures. By fostering strong community connections through data collaboration, UWGH aims to enhance our efforts toward "Supporting the creation of trusted data sharing practices within the Journey."
Year Ahead:
Looking ahead, the future state envisions seamless integration with 211 Texas/United Way HELPLINE for interoperability along with PCIC's federated external resource directory, the ICJ Tech Tool resource directory has been made more expansive to support referral coordination. We are on the cusp of data integration with funded partners that will enable the ability to comprehensively track individual journeys along the ICJ. This integration will simplify data reporting across multiple systems, freeing staff time to focus more on client care and less on double data entry. As the ICJ Tech Tool continues to evolve and the data governance will do so too in order to provide a comprehensive method for managing data and ensuring its appropriate protection and use.
Expanding Agency Network:
We continue to collaborate with funded partners throughout Fort Bend, Harris, Montgomery and Waller counties, exploring the addition of more external partners into the ICJ Tech Tool ecosystem. With more external partners using the tool, our Referral Receivers network grows, extending our reach to serve even more individuals and families.
Enhanced Licensing Process:
With the potential of adding new external partners mean provisioning clients with licenses, allowing them to become Referral Receiver End Users. These external partners will onboard into the ICJ Data Collaboration by signing the Data Governance Charter and End Users will sign the End User Agreement, ensuring the efficient, confidential, and effective use of Client Personal Information in social service referrals and other services provided by UWGH and active ICJ Partners.
Robust Data Practices:
The ICJ Tech Tool End User Agreement, an integral part of our processes and procedures, safeguards client confidentiality and promotes strong data practices among end users. The UWGH team will remain dedicated to fostering safe community data collaboration through other activities such as Cybersecurity Tabletop exercises.
Future State of the ICJ: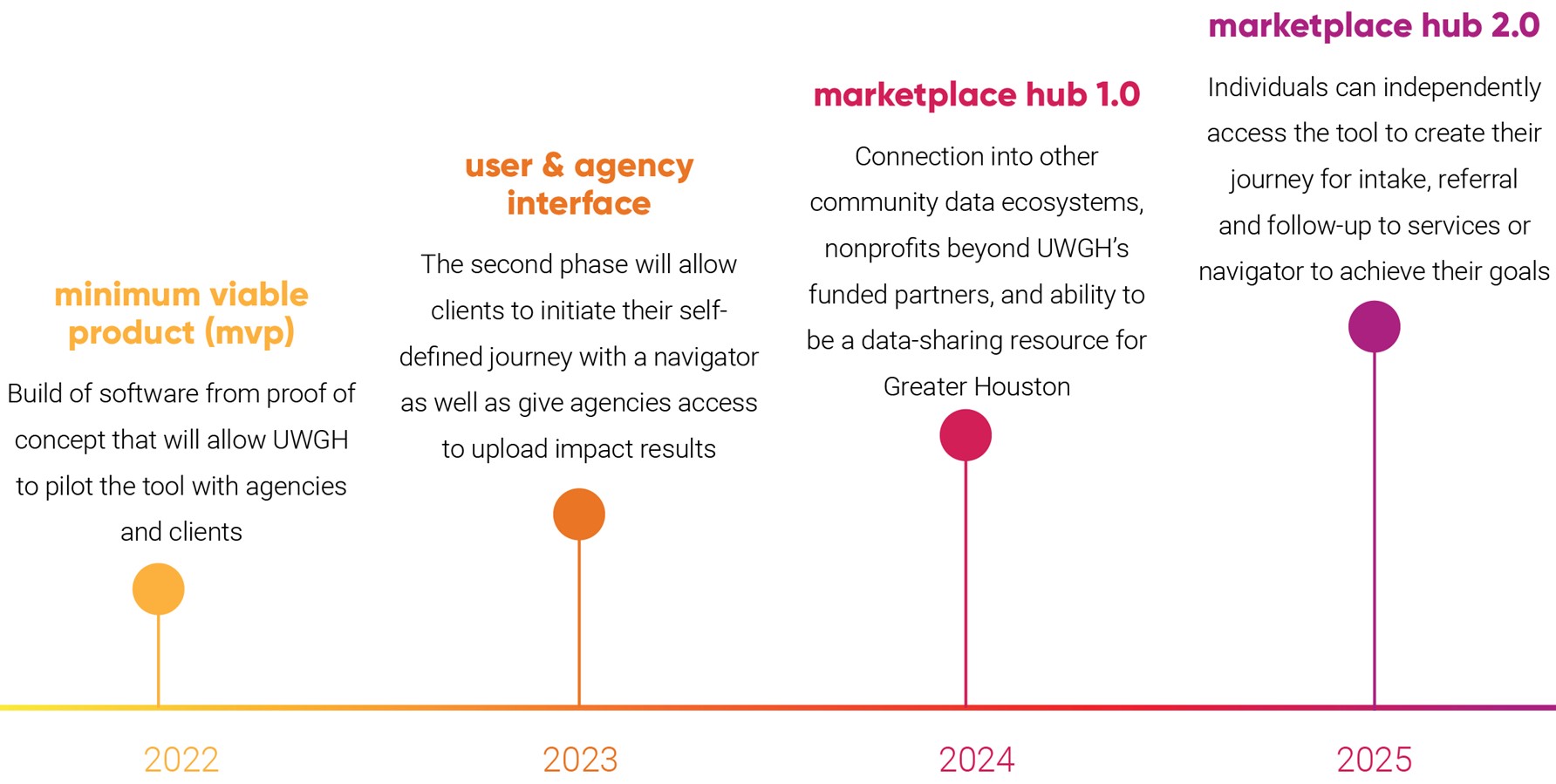 ---
Under the Data Safety Moment, UWGH will highlight cybersecurity, privacy, or data security related topics to support the safe and secure use of the ICJ Tech Tool.
Did you know that the month of October is National Cybersecurity Awareness Month since 2004? In lieu of the 20th anniversary, The Cybersecurity & Infrastructure Security Agency (CISA) has listed 4 ways to stay safe online (www.cisa.gov). Some of which we have covered in previous newsletters:
Use strong passwords
Turn On MFA (Multifactor Authentication)
Recognize & report phishing
Keep software up to date
Keeping your software up to date may seem like an unimportant task that only adds a few new features or interface makeovers. Underneath the new and shiny aesthetic could be new security features that patch not so recognizable flaws that make your software and computer more susceptible to cyberthreats. You can check if an update is available from the settings tab on most apps and computers. The general rule of thumb is to try to check for software updates at least once a month.
Past Data-Safety Moments:
---
Subscribe to United Way of Greater Houston's YouTube channel to stay-up-to-date with our playlist of the latest trainings and demonstrations of the ICJ Tech Tool available in the Deep Dive into United Way's work.
Check out the updates and new features to the ICJ Tech Tool.
If you missed any of the past issues of our Data Collaboration Newsletters, you can find them under the ICJ Data Collaboration section on our website.
Please feel free to share the newsletter with any of your staff that would benefit from the content. We will use this forum every other month to keep all funded partners updated.
If you are interested in joining United Way of Greater Houston's Partner Microsoft Team's Channel or would like to share with us any links to interesting things happening in the Houston area and beyond related to data sharing, feel free to contact us using the button below.
---